Who we are
What began humbly with puppet theatre and go-go dancing on opposite ends of the planet has evolved over the decades and hundreds of productions into the multi-faceted, award-winning company, Three in One Entertainment & Consulting. Combining our own unique fusion of artistic skill, creativity, and commercial sensibility, we deliver tailor-made concepts built on exceptionally imaginative and innovative artistry.
Our founders Hilton Jones and Laris Gec's creative partnership is built on a lifelong passion for theatre. This passion has led to success, resulting in an impressive portfolio of production credits; it's this same passion we pour into our clients and their creative needs. From the spark of an idea to the final moments on stage - we develop incredible shows tailored to your specifications and facilities.
Collaborating to realize each client's distinct vision, we support every production with focused creative direction and a wealth of practical experience, whatever the theatrical format. To ensure the highest quality for each project, we draw from an international team of live-performance specialists' expertise and collaborate with leading theater professionals currently shaping their fields.
Specializing for over 20 years in the cruise line industry, we have created multiple award-winning shows on the high seas, revolutionizing maritime entertainment in the process. Our in-depth knowledge of seafaring vessels' idiosyncrasies, combined with our extensive experience in the entertainment industry, allows us to push the envelope creatively, combining state-of-the-art technology with meticulous safety standards and unparalleled artistry. And we are not only making waves on the open oceans; our continental collaborations have wowed audiences in theaters from Berlin to Las Vegas. Whether it be an explosive mainstage spectacular, a quirky musical comedy, or a signature showcase event, our live performances consistently exceed expectations and astound.
What started with a bare light show, thrown atop simple choreography, danced to a tune playing over a rudimentary sound system, has diversified and evolved with time and experience. Today, we employ cutting-edge technologies, embrace the hottest cultural trends, and continually aspire to tell stories that yearn to be told. At Three In One Entertainment and Consulting, we push each other to grow; we encourage one another to laugh; we inspire each other to create. The result is always entertainment of the highest order.
HILTON JONES
Managing Director
Even during Hilton's 15 years on stage as a performer, the Australian's true love remained lighting design. As one of the founders of Hamburg's Stray Theatre, he was responsible for the set and lighting design of all their productions. Further theatre productions include the Hamburg production of Beehive, the 70's cult musical Freak Out!, as well as the complete redesign of set and lighting for the Hamburg production of Buddy Holly – The Musical. In 2000 Hilton created the atmospheric lighting for Unio Mystica at the Operettenhaus in Hamburg and in 2004 he designed the European premiere of Urinetown in Berlin as well as the spectacular Best of Musicals Gala in the Cologne Arena. In 2007 he created lighting design for Marilyn – The Musical for the Hamburg Schauspielhaus and in late 2008 for the German tour of The 13½ Years of Kapt'n Blaubär.
During his five years as in-house lighting designer for the German musical giant Stella, he designed sets and lighting for countless galas, events and tours as well as many television presentations. His numerous television credits include the Echo German Music Awards show where he lit international stars of the music industry including Alanis Morrissette, Aerosmith and Tina Turner.
Hilton has designed and specified the complete entertainment lighting systems for the entire fleet of the German cruise line AIDA Cruises. In his 20-year tenure with AIDA he was responsible for the lighting of all productions on board the vessels.
In 2011 Hilton co-founded Three in One Entertainment & Consulting GmbH, a Hamburg based atelier which specialises in creating exclusive shows, providing design services as well as designing and specifying technical systems for entertainment venues.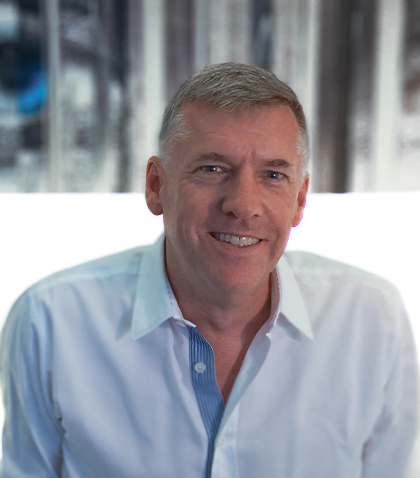 LARIS GEC
Managing Director
Laris is a choreographer, artistic director and co-managing Director of Three in One Entertainment & Consulting GmbH based in Hamburg, Germany. After his education at Germany's first, largest and most successful school for the performing arts, he spent several years earning his chops as a performer, before launching a successful international career as a choreographer, now spanning over twenty years.
He has created choreography for some of Germany's most reputable regional houses, among them the Schmidt's Tivoli production of, Heisse Ecke-The St. Pauli Musical, now the longest running and most successful German-language musical theatre production in the country. Collaborations in European television as well as for event and fashion houses intermix his diverse career.
For the better part of the past two decades, Laris, along with his team at Three in One Entertainment, has been instrumental in shaping modern, onboard entertainment for the global cruise industry. Whether as a choreographer, producer or director he has been at the helm of some of the most innovative entertainment afloat the world's oceans. His recent projects include collaborations for the production shows, A Hot Summer Night's Dream and Kaleidoscope on Celebrity Edge as well as Inferno: The Fire Spectacular at Paris Hotel & Casino in Las Vegas.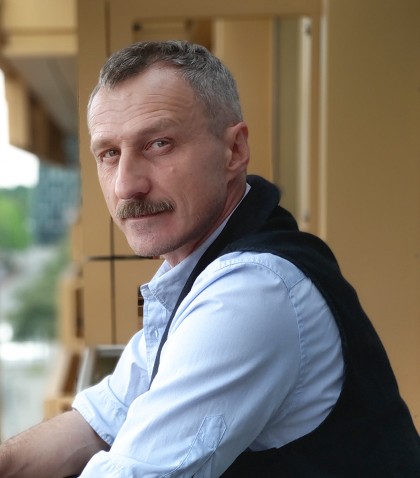 Jessica Jäde
Office Manager
Jessica started her professional carrier as a performer at the young age of 17.
Since then she has performed many different roles in German musical productions including the role of Tracy Turnblad in the German premiere of Hairspray. Her love for traveling led her to work for AIDA Cruises where she worked on board as a Soloist and Theater Manager, as well as in various positions shore-side including Casting Supervisor.
Shifting gears after 10 years at sea, Jessica graduated from the Complete Vocal Institute in Copenhagen, Denmark, as a certified phonetic and vocal coach for professional singers. Driven by her passion for communication, education and coaching, she also has completed training and graduated as a certified Business Coach. In 2015 Jessica became part of the Three in One Entertainment & Consulting GmbH team as Office & Project Manager where she is able to combine her theatrical background and passion for Entertainment with her organization and management skills.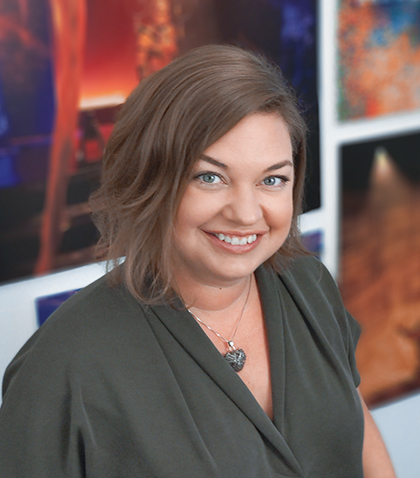 Nelli Hermann
Administration & Graphic Design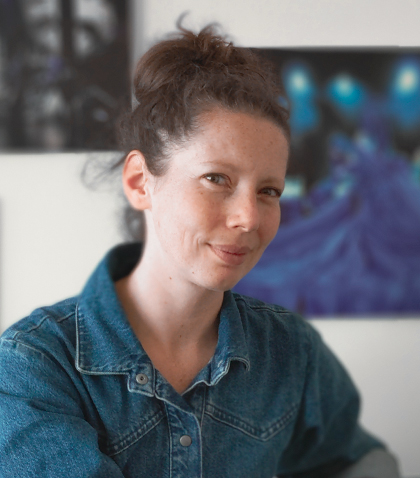 Stefan Richter
Sound & Engineering